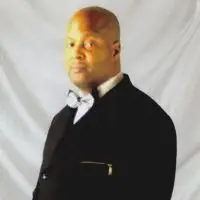 Dr. Lezar Burnside
Senior Pastor
414-264-4002 ext. 2
pastorlburnside@att.net
Dr. Lezar Burnside, visionary and senior pastor, established Holy Temple Firstborn Missionary Baptist Church on July 18th in 1999. He has been spreading the gospel of Jesus Christ for over 25 years now. He is both ever sensitive and attentive to the need of people having a covenant relationship with our Lord, Jesus Christ, his family, and the increasing need to respond to the needs of the ministry and community.

Dr. Burnside is a man of integrity, vision, leadership and has a great compassion for God's people. He is well respected both locally and nationally.

Dr. Burnside along with his loving and ever-supportive wife, Dr. Tracie Burnside, has traveled nationally to spread God's Word through song and preaching. He and his wife are proud parents of four children--two sons and two daughters.

He focuses on building real relationships in the community and providing joyous witness to the People of God by ministering to them where they are both physically and spiritually.

Under Dr. Burnside's leadership, Holy Temple Firstborn has birth several ministries since being established. Some of these ministries include: a food pantry, 1-on-1 mentoring program, after school tutoring program, health and wellness program, prison ministry, youth-summer program, women's outreach ministry, bereavement ministry, and many more.

He holds his Doctorate Degree in Theology and Masters in Christian Counseling from Logos Theology Institute of Milwaukee.

In 2012, Dr. Burnside along with his wife, Dr. Tracie, established Yahweh Theological Institute.

God has truly blessed Dr. Burnside with vision for kingdom advancement. He is truly changing lives with a changeless word.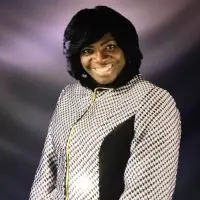 Dr. Tracie "Lady" Burnside
Co-Pastor
414-264-4002 Ext. 3
preciousladyburnside@yahoo.com
Dr. Tracie 'Lady' Burnside is the loving wife of Dr. Lezar Burnside and the mother of four wonderful children. Dr. Burnside works alongside her husband as Pastors of Holy Temple Firstborn M.B. Church, where the flock is reaching for perfection in serving a true and living God.

Dr. Burnside was called to preach the Word of God in December 2006 and in December 2007 she was ordained as Co-Pastor of Holy Temple Firstborn M.B. Church.

She enjoys teaching, preaching and nurturing others, spiritually and physically, and let's not forget her sense of humor. She loves to make people laugh. Her comedian name is Sis. Two-Face.

Dr. Burnside received her Bachelor Degree from Logos Theological Institute. She furthered her spiritual education by attending Yahweh Theological Institute where she received her Master and Doctorate Degree. She serves her church and community by applying her professionalism in nursing as well as just being a Good Samaritan. She has a high demand on spending quality time with her family, as well as her extended families that God has placed in her life.

Her message to you is "KEEP SMILING" BECAUSE THE Son of Man is smiling upon you. She loves you more and more!!!!!